Construction Pro's Insurance is here to help answer questions you may have. Take a look at the FAQs below to see if you can find the answers you are looking for. If not, please click our RingMe function and we'd be happy to contact you.
Billing and Payments FAQs
Can I make my payment over the phone?
Yes. Construction Pro's Insurance can take your payment by credit card or check over the phone. There's no charge for making your payment by phone. Please call our Customer Service Department at 949.200.7171 to pay your bill by phone.
What credit cards do you accept?
We accept Visa, MasterCard, American Express, and Discover.
​
Can I pay my bill online?
Yes. Construction Pro's Insurance makes it easy to pay your bill online. If you would like to make your first payment for a policy online, please visit Bill Pay.If a payment has already been made on your policy, you are eligible to register for an ePayment account. ePayment allows you to pay your bill, view policy details, and much more.
​
How can I set up my account for automatic payments?
You can use the ePayment feature to set up automatic recurring payments from your credit/debit card, checking or savings account.You can also set up your account for automatic payments by providing authorization over the phone or in writing. To give authorization over the phone, call our Customer Service department at 1-.949.200.7171.
To give authorization in writing, fill out this form and mail it to Construction Pro's Insurance, 65 Enterprise, Aliso Viejo CA 92656. If you are setting up automatic payments from a checking account, you must attach a voided check. You may also fax the form to 949.200.7171
Why is the address on the premium due notice different from the address on the enclosed envelope?
The address listed on the return envelope is a P.O. Box address that will be sent directly to a bank for processing. The address on the premium due notice is the physical address of our corporate office where correspondence is sent. If you send your payment to the corporate office, it will delay your payment from being posted to your account.
What is a grace period and how long is it?
A grace period is the length of time after a premium is due and unpaid during which the policy, including all riders, remains in force. If a premium is paid during the grace period, the premium is considered to have been paid on time. The grace period for Construction Pro's Insurance underwritten insurance policies varies by product, but is at least 31 days.
Still have questions? Call 949.200.7171 or send us a message.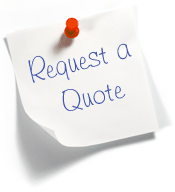 > Talk to an Agent
> Need General Liability?
> Need Workers Comp?
Click the Push to Talk button below, enter your phone number & we will connect immediately to answer all your questions.
This information is provided to assist you in understanding the coverage we offer and does not modify the terms and conditions of any insurance policy, nor does it imply that any claim is covered. Coverage is subject to underwriting and may not be available in California. Administered by CONSTRUCTION PRO'S Insurance, a licensed insurance producer in California.