Commercial Auto. Better Have It.
Whether you are using your own car or are driving a fleet of pickups or box trucks to complete your work, at Construction Pro's Insurance we can give you the protection that you need. This includes liability, personal injury/medical coverage, comprehensive, collision coverage, and so much more. Allow us to help you continue to move your business forward and becoming even more successful.
Do your employees often use their own autos to perform deliveries, sales visits, picking up supplies, and other errands for your contracting business? If this is the case, then you could quite possibly be held liable for any accidents they are at fault for. We will help you to find the right coverage to meet your needs.
What is Commercial Auto Insurance?
Commercial Auto Insurance provides line-by-line interpretations of policies and countrywide endorsements, plus manuscript wording recommendations for tailoring coverage. In-depth discussions covering business auto, garage, truckers, and motor carrier insurance are also featured.
Why do I need it?
​Personal auto policies don't typically cover vehicles used for commercial purposes.
Policy limits are increased to $1,000,000 Combined Single Limit.
General Liability policies do not cover vehicle related claims.
Commercial jobs normally require the $1,000,000 level of coverage Additional coverage levels such as Hired & Non-Owned available.
What does it cover?
​Liability protection covers medical, physical damage, lost wages, pain & suffering to other parties in an accident in which you are at fault.
Collision covers physical damage from an at-fault accident to your auto, less the deductible Higher Uninsured/Under-insured motorist limits make up for any shortage in the other person's liability amounts to cover damages to you.
Comprehensive limits to repair physical damage from losses not related to a collision.
Medical payments paid out regardless of fault to cover expenses pending determination of fault.
​
Most policies do not cover personal items, such as tools, equipment damaged or stolen from a vehicle. Separate coverage is available.
What is an Employer Non-Owned Car Liability?
​An Employer Non-Owned Liability (ENOL) is a policy which protects your business and keeps your revenues from being siphoned off by legal judgments. Even if your employees only use their own cars for your business on occasion, an ENOL will prevent you from being driven to a financial disaster. An ENOL will not only protect your business but it will protect your employees as well.
Benefits of an ENOL:
Protects you when employees drive their own vehicles for business purposes
Coverage is affordable
​
What is Hired and Non-Owned Auto coverage?
Hired Coverage - protects you from claims due to the use of leased, rented, or borrowed vehicles by either you or your employees and is also used for business purposes
Non-Owned Coverage - covers employees and anyone else who uses their vehicles for work related purposes with your business, such as running an errand or buying lunch. This coverage can be extended to sub-contractors doing work for you as well.
Commercial Automobile coverage will protect any vehicles you own and use for work related purposes in your business. Commercial vehicles typically include private passenger type vehicles, trucks, trailers and mobile equipment contingent upon the financial responsibility laws. Coverage's offered include:
Automobile Liability
​Provides you with protection against the ownership, maintenance, and/or use of an insured vehicle.
Medical Payments
​Provides coverage for all reasonable and necessary medical and funeral expenses because of bodily injury caused by an accident. Coverage applies to the named insured, the named insured's employees or guests, or any other persons occupying a covered vehicle.
Uninsured Motorists
This insuring agreement pays for bodily injury to any insured injured by an uninsured motorist, a hit and run driver, or a driver whose insurer becomes insolvent.
Physical Damage Coverage:
Comprehensive Coverage
Comprehensive is coverage that provides protection against any loss or damage caused to a covered vehicle, which results from loss other than a collision.
Collision Coverage
Collision coverage provides protection against loss or damage to a covered vehicle or non-owned auto as a result from an impact with another vehicle or object.
Optional Coverage:
Hired and Non-owned Auto Coverage
​This is coverage that is provided for autos leased, hired, rented or borrowed or in some cases not owned by the named insured. This coverage also includes autos owned by the insured's employees or members of their households. However, this is only included while it's used in the named insured's business.
Garage Keepers Coverage
​Garbage Keepers Coverage is meant for the damage to vehicles which is left in the named insured's care, custody or control for service, repair, storage or safekeeping.
Driver Other Car Coverage
​This type of coverage is used to extend coverage under the named insured's auto insurance to include specified scheduled drivers.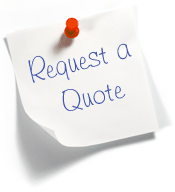 > Talk to an Agent
> Need General Liability?
> Need Workers Comp?
Click the Push to Talk button below, enter your phone number & we will connect immediately to answer all your questions.
This information is provided to assist you in understanding the coverage we offer and does not modify the terms and conditions of any insurance policy, nor does it imply that any claim is covered. Coverage is subject to underwriting and may not be available in California. Administered by CONSTRUCTION PRO'S Insurance, a licensed insurance producer in California.