Workers Comp. A Must Have.
Worker's Compensation Insurance is insurance that is intended to provide payment for an injury caused in an employment vicinity. It provides benefits to an employee or the dependents of an employee for injury, disability, or disease contracted by the worker in the course of his or her employment.
You Must Have It. It is the Law.
You could be liable for these costs if you are a business owner. Say that you are a small Contractor that has a business. You recently hire an employee and just two days into the job, they are injured in the process of working on a roof. If your state laws mandate that your employee must be covered for work related accidents, which most states do, then you could very well be liable for medical payments, loss of income and benefits to the injured employee. Workers Compensation insurance is intended to cover these bills and loss of wages associated with that accident so that you can be at financial ease in the event of an accident.
What types of Workers Compensation Insurance are there?
Fortunately, time has helped things to change for Workers Compensation Insurance. Especially within the last few years. Depending on the particular operations and needs of your business, there are several carriers to choose from. Many carriers have lowered their rates on workers compensation in the state of California. In the past, it was almost impossible for contractors to find affordable workers compensation insurance. Fortunately all of that has changed now. Especially for California Workers Compensation Insurance. Construction Pro's Insurance Agency has many nationwide insurance carriers that allow us to find the best coverage and the lowest rates with A+ rated carriers. Leave it up to us to find you the best deal that is specific to your needs.
Coverage Options:
Workers Compensation Insurance with Monthly Reporting:
This coverage is used by most Contractors that have employees/payroll. You pay a percentage based on your classification codes. We have carriers that charge the lowest rates in the industry for this coverage.
Annual Work Compensation Insurance with Monthly Reporting:
This policy works pretty much the same as the monthly reporting policy previously, but with one major difference. Rather than making monthly premium payments based on the original employee payroll estimate, every month a report is submitted to the Workers Compensation insurance carrier. This report will include the exact monthly payroll by class code. The premium total is then calculated for that specific month and the resulting payment is submitted to the carrier. This option allows for a business to avoid over or under paying their workers compensation insurance premiums and helps to prevent shockingly large insurance audit bills at the end of the policy. Construction Pro's Insurance has long lasting relationships with their carriers and are able to get "better than wholesale" pricing for their contractors.
PEO / Professional Employers Organization:
Small businesses and large businesses both seem to benefit from PEOs. In states such as California, this option is a wise choice for California workers compensation insurance. Although this option prohibits your business from processing payroll in house or through a third party payroll service, PEOs have extremely competitive pricing in an immensely overpriced market. While a disadvantage may be that you will be required to outsource your payroll to one particular company, where you can often lose valuable workers compensation experience credits, the competitive pricing can balance it out. Contact Construction Pro's anytime for a further information and pricing for PEOs.
Fast and Friendly Service with Nationwide Expertise:
Based out of California, our staff of insurance agents here at Construction Pro's have a significant amount of combined experience with placing workers compensation insurance for a number of easy and hard to place business types.
We pride ourselves on fostering strong relationships with countless carriers in the industry so that Construction Pro's can provide the best pricing and options for their Contractors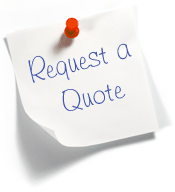 > Talk to an Agent
> Need General Liability?
> Need Workers Comp?
Click the Push to Talk button below, enter your phone number & we will connect immediately to answer all your questions.
This information is provided to assist you in understanding the coverage we offer and does not modify the terms and conditions of any insurance policy, nor does it imply that any claim is covered. Coverage is subject to underwriting and may not be available in California. Administered by CONSTRUCTION PRO'S Insurance, a licensed insurance producer in California.