We've Got All The Insurance You & Your Business Need.
Construction Pro's Insurance is your entrusted source for insurance policies regarding contractors, subcontractors and developers. With our construction focus and with our variety of markets it is no surprise that it would result in highly competitive premiums for any commercial or residential risk.
With our dedication and strong desire to help you acquire the policy that is right for you, you can be assured that at Construction Pro's Insurance we will deliver superior customer service through knowledgeable expertise and multiple "A" and "A+" rated carriers. Your trust is important to us and we hope to become your wholesale resource for contractor insurance policies.
General Liability In California
In California it is usually possible to request work without acquiring general liability insurance, however you typically won't be able to perform the work unless you have general liability.
The insurance costs will vary depending on the amount of liability that you need. It will also vary depending on the type of work you will be doing, the gross receipts of your company, and total payroll expenses.
Generally, you will be required to pay a down payment on your general liability insurance. After that, then you will make between 9 and 10 consecutive monthly payments. Make sure you are looking specifically for companies that actually carry construction general liability insurance. Lucky for you though, Construction Pro's Insurance the General Liability Insurance that you need. You are guaranteed to be provided with insurance agents who will do whatever they can to ensure that you find what you need.
General liability insurance companies in California, also known as California 'admitted' carriers, are typically required to place a specific budget in to a account specifically for general liability. It is governed by the California Insurance Guaranty Association (CIGA), as a way to protect policy purchasers should the carrier ever go out of business, and/or file bankruptcy, or simply flake out.
Unlike the ones that are California 'admitted, general liability insurance companies which are not California 'admitted' carriers are not required to place funds into a special account. However, because of this, you are not protected by CIGA if there are any problems with the insurance company. However,in some cases new contractors with no business experience, and/or particular types of subcontractors, might have a difficult time finding an admitted carrier to write their liability insurance policy.
Surplus lines, also known as non-admitted carriers, fulfill this need for most contractors. At Construction Pro's Insurance, we know that it's the agent's responsibility to offer coverage from well respected, financially stable insurance companies, whether they be admitted or non-admitted.
General Liability Insurance Certificates and General Liability Certificates of Insurance
Most construction projects that you will work on will more often than not, require you to provide an original certificate of insurance from your insurance agent. This shows your customer that you in fact have general liability insurance. Some insurance agents are masters in quickly and efficiently supplying the certificate to your customer. However, some agents aren't.
In many cases, you will not be able to step foot onto a project until the general contractor has received the general liability insurance certificate from your agent. If your agent fails to supply the certificate in a timely manner, then it could possibly throw you into breach of contract with your general contractor. This is because you are not legally able to man the job if you have not provided the required certificate of insurance.
It is very reasonable for you to expect your insurance agent or broker to process your certificate of insurance within the same business day that you have made the request. Of course this is provided that you are not trying to push it too close to the time that your insurance agent is closing for the day.
A good agent will mail you a copy of the certificate of insurance almost automatically mail or at least at the same time that they mail an original to your customer. However, if you have a quick job, then you may need a copy faster than the postal service can feasibly deliver to you.
When you request your agent to mail a certificate of insurance to your customer, you might also want to request that the agent fax a copy to you.
There are two reasons for this:
​
Your mind will be at ease knowing that your request has been processed.
In urgent times, general contractors are likely to accept a fax copy with your word that an original is in the mail for them.
Without a faxed copy it will be hard to know for sure whether or not the certificate will actually be processed in a reasonable time. Unless your general contractor or owner calls you and says "We haven't received your liability insurance certificate and you can't start work until we have it."
At Construction Pro's Insurance, your trust is important to us and we hope to become your wholesale resource for contractor insurance policies.
This information is provided to assist you in understanding the coverage we offer and does not modify the terms and conditions of any insurance policy, nor does it imply that any claim is covered. Coverage is subject to underwriting and may not be available in California. Administered by CONSTRUCTION PRO'S Insurance, a licensed insurance producer in California.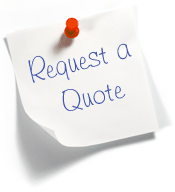 > Talk to an Agent
> Need General Liability?
> Need Workers Comp?
Click the button below & we will connect immediately to answer all your questions.