OK. So Why Insure With Us?
Fast, Easy Simple Quotes
Whether you choose to apply by phone or here online, getting an insurance quote is easy and straight forward. You can call us direct at (949) 200-7171 to speak with a licensed insurance professional. Our investment in new technology allows us to walk you through every step of your quote, your coverage and your options.
We are committed to answering all of your questions and help you select the right insurance to suit your trade. Call or click here to learn more about our free, no-obligation process.
Low Rates and Flexible Payment Plans
Construction Pro's Insurance offers competitive rates and flexible payment plans to help make your contractors trade insurance as affordable as possible. You can choose to pay up front or with monthly installments with an initial payment as low as 10 percent.
Superior Claims Service
Our knowledgeable, highly trained insurance experts can handle claims for all types of circumstances and for all types of trades we cover. We work hard to help manage risk and reduce interruptions to your business operations.
24/7 Customer Service
Need to add more general Liability Coverage, Workers Compensation, Per Project, Commercial Vehicles or other coverage under your commercial policy? No sweat. Our insurance representatives are available for you 24 hours a day, 7 days a week. They can help you update your coverage, answer any questions or process a payment.
Broad Choice
At Construction Pro's Insurance, we believe choice is important. That's why we have broad options with acceptance plan that offers protection for your business, equipment and worker. We offer insurance options even when gaps, losses and difficult situations may arise in your business.
Unlike other insurance companies, we insure everything from new sole proprietors to well-established companies. So whether you're a small carpenter or a major construction firm with multiple trades, now you can get the options and choice you need from one source - Construction Pro's Insurance.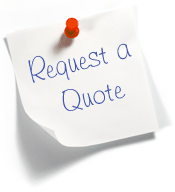 > Talk to an Agent
> Need General Liability?
> Need Workers Comp?
Click the Push to Talk button below, enter your phone number & we will connect immediately to answer all your questions.
This information is provided to assist you in understanding the coverage we offer and does not modify the terms and conditions of any insurance policy, nor does it imply that any claim is covered. Coverage is subject to underwriting and may not be available in California. Administered by CONSTRUCTION PRO'S Insurance, a licensed insurance producer in California.