Construction Pro's Insurance is your comprehensive source for all of your construction related commercial insurance needs. From Workers Comp, to General Liability, Commercial Auto and Bonds, even Special Needs Coverage, we have the solutions you need to save you money and with maximum protection for your business.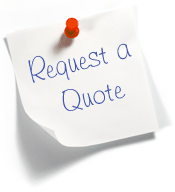 Great Programs. Very Affordable Rates.
policies start
Pay as You Go
Required Coverage
Workers´ Compensation pays for On-the-Job injuries to employees and uninsured subcontractors of the contractor. It covers medical bills (past and future) up to an unlimited amount, and lost wages. Additional features include a lump sum payment for permanent disability and disfigurement, and a death benefit.
GENERAL LIABILITY
COVERGAGE
policies start
$878.00 yr
$2,000,000 Agg.
General Liability covers certain lawsuits against the contractor alleging that the contractor´s negligence has resulted in "bodily injury", "property damage" and "personal / advertising injury" to someone else. Such potentially covered lawsuits can arise out of injuries while the construction is ongoing years after completion.
COMMERCIAL AUTO
COVERGAGE
policies start
$60/ Month
$1,000,000 CSL
Commercial Auto provides line-by-line interpretations of policies and countrywide endorsements, plus manuscript wording recommendations for tailoring coverage. In-depth discussions covering business auto, garage, truckers, and motor carrier insurance are also featured.
Or, Select The Phone Icon & We'll Call You
5 Reasons to Shop With Us.
Construction Pro's Insurance is your entrusted source for insurance policies regarding contractors, subcontractors and developers. With our construction focus and with our variety of markets it is no surprise that it would result in highly competitive premiums for any commercial or residential risk.
google-site-verification: googlea88b6dbeda6012ea.html
Stop Paying Too
Much for Insurance Coverage
At CONSTRUCTION PRO'S Insurance, we represent all the major carriers and have access to all the major policies and coverage's you need. We work to shop you the best price and then process you quickly.
WE CAN PROCESS YOU APPLICATION ONLINE AND OVER YOUR MOBILE PHONE.
APPLY, SIGN & PAY, USING A FEW CLICKS

.
This information is provided to assist you in understanding the coverage we offer and does not modify the terms and conditions of any insurance policy, nor does it imply that any claim is covered. Coverage is subject to underwriting and may not be available in California. Administered by CONSTRUCTION PRO'S Insurance, a licensed insurance producer in California.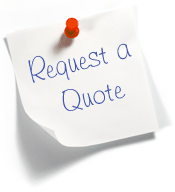 > Talk to an Agent
> Need General Liability?
> Need Workers Comp?
Click the button below & we will connect immediately to answer all your questions.