If you have a question about web accessibility, feedback about our website or are having issues accessing any of the content please contact us or email us at:
webmaster@contractors-insure.com
Construction Pro's Insurance is committed to ensuring our online products and services are accessible to everyone, regardless of their ability. Providing an accessible website has a positive effect on general usability and we believe that websites that are accessible and usable benefit everyone.
We are working with an agency to promote usability of and access to our website for everyone.
Construction Pro's Insurance will continue to review, test and modify our website and any future releases of the site, for web accessibility issues and aim to ensure that this is an ongoing commitment.
Web accessibility standards
We are aiming to design this site to conform to web accessibility guidelines. Some pages within the Broker section might have some accessibility related issues. We are actively working to move them into a format that will meet with the standards of the rest of our site.
We also try to ensure that:
All images on our site contain appropriate alternate text
Pages and images on this site are optimized to load quickly and smoothly
All foreground and background colors are checked to ensure sufficient contrast, or given alternative text in the case of images
Our content is written clearly, concisely, free of jargon and in plain English
All pages use headings
All "calls to action" are highlighted with icons and/or different color fonts or underlined
Symbols (e.g. >) are used in context and for their semantic use
Consistent navigation and page layouts are used
All forms are navigable using a keyboard
We include submit buttons on all forms
We use cascading style sheets to control layout and presentation
We use JavaScript (a scripting language widely used in website development) to deliver an enhanced user experience for things like rollover menus and conditional content visibility.
Google has further information on how to enable JavaScript.
Useful resources
Web accessibility initiative – how to change text sizes or colors >
Understanding accessibility – what is Web Accessibility? >
W3C accessibility initiative – what is the W3C initiative? >
Microsoft – accessibility support center >
Internet Explorer – help and guidance >
Google Chrome – help and support >
Apple Safari – help and support >
Netscape – help center >
Mozilla Firefox – help and tutorials >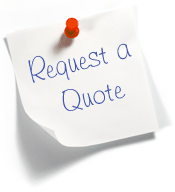 > Talk to an Agent
> Need General Liability?
> Need Workers Comp?
Click the Push to Talk button below, enter your phone number & we will connect immediately to answer all your questions.
This information is provided to assist you in understanding the coverage we offer and does not modify the terms and conditions of any insurance policy, nor does it imply that any claim is covered. Coverage is subject to underwriting and may not be available in California. Administered by CONSTRUCTION PRO'S Insurance, a licensed insurance producer in California.